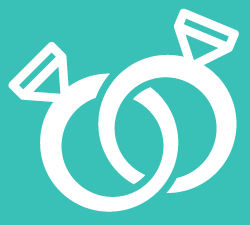 Weddings
As your wedding celebrant…I will make this day a unique and special event, created just for you, to capture and show the love that you have for each other.
Your ceremony and vows will be created to reflect the special memories you have with each other, and your hopes and aspirations as a married couple.
I will guide you through all aspects of your ceremony, from the legal requirements, to the selection of readings or poems to the many available rituals that encapsulate and convey your love.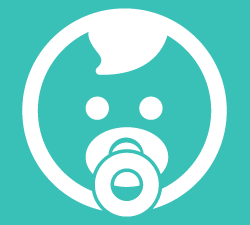 Naming Ceremony
Welcome your child into the world and to your friends and family by having a naming ceremony!
Have you adopted and want to show how special that child is to your family? A naming ceremony is a special way of formalising a name change.
The ceremonies can be performed in conjunction with wedding ceremonies where special vows can be written when two families are blended to become one.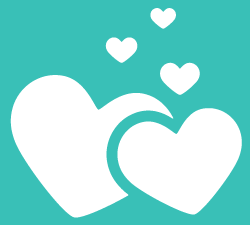 Renewal of Vows
Do you have a big wedding anniversary approaching and looking for a special way to celebrate and show that you still love that special person in your life? Why not renew your vows!
Did you get married away from your family and friends and would like to have a ceremony that involves them? Why not renew your vows!
As there are no legal components involved in the renewal of vows ceremonies, it can be just as traditional as a wedding ceremony, or as casual and relaxed as you want.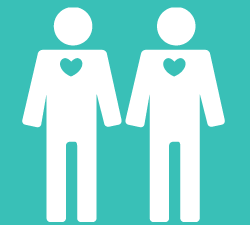 Commitment Ceremony
For whatever reason, some couples are not able to be married legally, but still want to show everyone how much they love each other, and have the big party that goes with it!
A commitment ceremony can be just as traditional as a wedding ceremony, or as casual and relaxed as you want.

We really liked being invited into your home, it gave us a better sense of who you are and made us more comfortable to book you.  We really appreciate everything you have done to help us have the most perfect wedding. We have repeatedly been told how wonderful the ceremony was. We felt the whole organisation process in the lead up to the big day was very well handled and couldn't have been much better. Having a practice run during the week before the day was very helpful and definitely settled our nerves and the other people involved in the ceremony.  Thank you again for your help and services.
Richard & Anna
Katherine was very considerate and thorough explaining all the requirements and options for our ceremony. She guided us through the whole process, ensuring that we were comfortable to give feedback and end up with a ceremony that truly reflected our personalities, beliefs and most importantly, our relationship. On the day of our wedding she performed a ceremony that far exceeded any of our expectations with honesty, professionalism and grace. Katherine has been a huge part in helping create and support us through a beautiful moment and memory.
Thank you so much!
Dene & Leanne
Copyright 2015 Katherine Kulman All rights reserved.